Offering Permanent Tattoo Removal and Cosmetic Make-up Removal in a Professional Medical Grade Environment.
Offering Permanent Tattoo and Cosmetic Make-up Removal in a Professional Medical Grade Environment.
---
ABOUT CLEAN CANVAS LASER TATTOO REMOVAL CLINIC
Clean Canvas Laser is the premier affordable laser tattoo removal practice in Houston, Texas. We offer permanent tattoo and cosmetic make-up removal in a professional medical grade environment using the Quanta Q Plus C laser system with great success.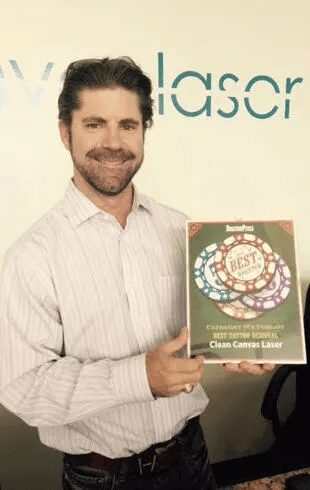 WHO WE ARE
Clean Canvas Laser was established in 2012 and is the premier laser tattoo removal practice in the Southern United States. We offer permanent tattoo and cosmetic make-up removal with no burning and no scarring in a professional medical grade environment using the Quanta Q plus C with great success.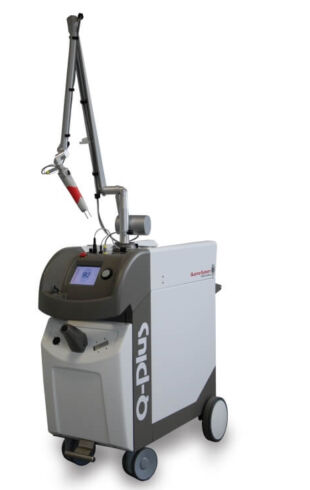 TECHNOLOGY
As long as we have been doing this, the industry is constantly introducing new technology to remove tattoos in shorter time frames. This is totally false. A laser is used to break the tattoo into particles that are then eaten by the immune system. The ONLY WAY TO REMOVE A TATTOO FASTER THAN NORMAL IS THROUGH BOOSTING THE HUMAN IMMUNE SYSTEM. We use the Quanta Q Plus C system because it continues to outperform any existing laser on the market. Our before and after photos (we did every single one of them) are work that was performed here in our clinic.
FREQUENTLY ASKED QUESTIONS
Most Frequently Asked Questions from Tattoo Removal Patients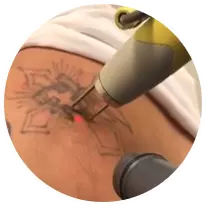 IS HAVING A TATTOO REMOVED PAINFUL?
Some patients say they feel a slight sting, like the snap of a rubber band on the skin or the same feeling as getting a tattoo, but in a fraction of the time. At Clean Canvas Laser, we utilize a medical-grade chiller, which operates at about 18 degrees centigrade focused on the area being treated, along with a contact chiller cooled to 33 degrees that no other provider in Houston offers.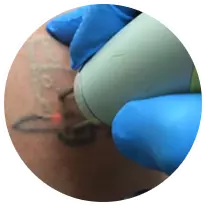 HOW LONG WILL IT TAKE?
This is another very important thing to consider when you are choosing a provider. Some amateur/street/jailhouse tattoos can be removed in as few as one session, depending on the ink. High-quality professional tattoos can take anywhere from 1 year to 7 years to completely remove. That's a long time. Another important thing to consider is that some tattoo pigments cant be removed. Period. Inks that contain unusually high amounts of heavy metals will never be removed. Ever. It can be any color, including black. We advise avoiding any provider that tries to sell you guaranteed tattoo removal and offers to finance it for you. TOTAL SCAM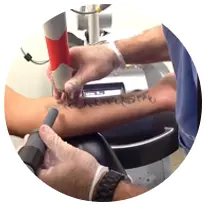 WHY SHOULD I CHOOSE CLEAN CANVAS LASER?
We feel like the choice is obvious, but hey, that's us. You should choose us because we are good at it. We are REALLY good at it, and our photos (all of which are ours) prove that. Our team is going to educate you fully on the process and help you make a decision that is safe and makes sense. We have plenty of consultations where we advise the clients to do something else besides laser. Finally, Clean Canvas is also very affordable and do our best to help charitable cases when we are able to do so.
We believe tattoo removal should be done right if someone dislikes it enough to take on the challenge of removal. As a result, you may be able to see some remaining ink in each of the photos below. The majority of the photos were taken prior to the client's last session.
It's funny how many clinics claim to be the Best of Houston. We are the only clinic that has actually won Best of Houston.
Laser Tattoo Removal Providers can be difficult to choose from. Read reviews of actual customers to help make up your mind.

Crys V.
October 15, 2020
Best place ever! I was hesitant on which tattoo removal facility I should go to for my tattoo removals. You can Google tattoo laser removals in Houston and a lot of places will pop up. I am glad I came to John. He was very professional and took his time to educate me on the type of different inks tattoo artist use. I am happy with my work so far and can definitely see the difference with just 2 sessions. Although he could not tell exactly how many sessions my tattoo removals are needing, I see a fast progress.


Heidi R.
December 10, 2021
Had 3 sessions here to remove a horribly done & super dark heartbeat tattoo. Only 3 sessions & it was light enough to cover up with quality work. the best investment in myself I could've made, 10/10 recommend to anyone needing tattoo removal. You owe it to yourself!

Contact us by dropping a line to let us answer your tattoo removal questions. Afterwards, our team will answer your message in a quick and expert manner.